LIGHT UP WHERE IT IS USEFUL
It is not significant to talk about lumen or power if the light is not efficaciously projected. The aim is to convey as much light as possible where it is effectively required, increasing the global efficiency of the lighting system.
The secondary optics are used to collimate the light coming from a LED source and transforming it into a controlled lighting flux. Other than the optics shaping, it is necessary to increase the lighting uniformity and homogeneously distribute the colors. The optics are divided into two families: The reflectors and the TIR lens (optics with totally internal reflection).
In the reflectors, most part of the light rays coming from the source, leave the lamp without touching any surface: scarce photometric results and glare increase.
TIR lens guarantee a full control of the light beam and allows the creation of photometric patterns, ideal for any application, decreasing the glare.
For this reason, the Allusky solutions are equipped with polycarbonate TIR lenses.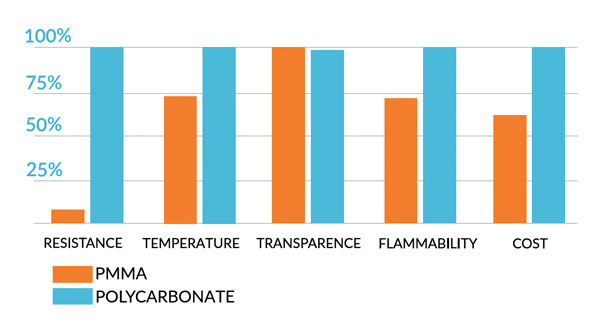 Unlike the common solutions on the market, Allusky provides polycarbonate TIR lenses. Compared to other materials like PMMA it is possible to guarantee a better strength, high temperatures and a better flame response.
In function of the different applications, a selection of secondary optics, to be mounted directly on the LED sources, is available.

Concentrated beam, for high height applications. Suitable both for indoor and outdoor.

Medium beam, a good compromise for several applications. Suitable both for indoor and outdoor.

Wide beam, for short heights. Suitable both for indoor and outdoor.

Batwing beam, for street or outdoor applications. Projection pushed on the side.

Asymmetrical beam for street application and pronounced frontal projection.