ALLUSKY LED HANGAR series. Watertight lamp body with unique strength features for the category. Thanks to the advanced design and synergic development between mechanics, optics and electronics, this lamp is suitable as well for extreme environments.
To obtain maximum performances in terms of lighting, the lamp body is realized in aluminum alloy (EN AW-6060 low porosity) with long term anti-corrosive treatment and a thermic dissipation capacity of 500W per linear meter.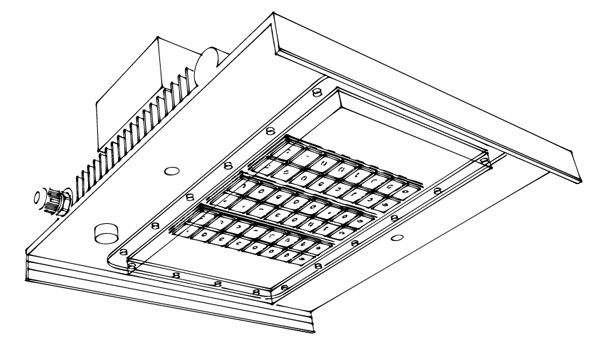 The aluminum extrusion process allows to overcome all the die-casting limits. Those flaws may limit the material thermic conductivity, decreasing the performances of the entire lamp.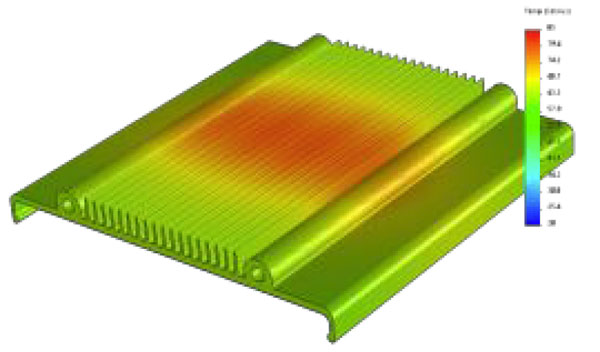 THERMIC DISSIPATION EXTRUSION
The special dissipation area of the extrusion is bigger than 0.6m² while containing the lamp dimensions. All the works are done with high-precision machines after the drawing.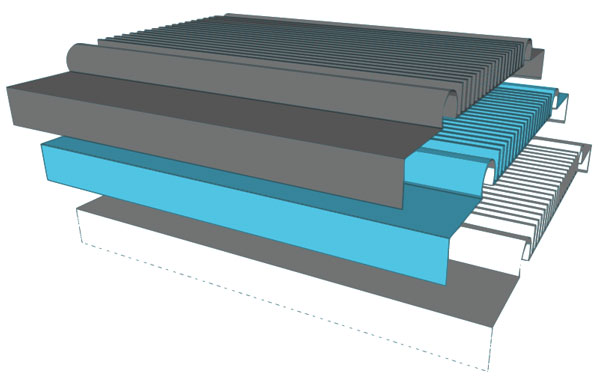 Long term anti-corrosive treatment. Right before the powder painting process a protective layer is applied to neutralize the aggressive agents that may be found in nature or some industrial contexts.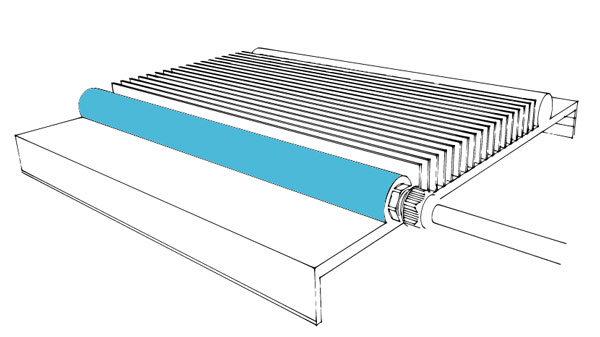 To limit possible electromagnetic interferences, the extrusion includes proper grooves (machined from a solid with a length > 35mm) made for the passage of cables coming from the external part of the lamp.
injected polycarbonate with ribs
Watertight optical recession. Integrated in the protection.
with breathable waterproof membrane.
high transparency polycarbonate for photometric projection.
to maximize the thermic conductivity.
is universal and adjustable depending on the installation.
with integrated protections.
with a protection level up to IP68
in aluminum extrusion. Low porosity alloy.
System to equalize the internal and external lamp pressure. Increasing of the useful life for electronics, decreasing of the condensation effect and protection from powder, salt, sand and liquids.
Other than the common fixing system for wall, ceiling or pole-mounting, Allusky offers tailor-made precision aluminum or steel clamps.