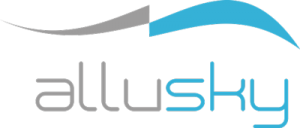 THANKS TO THE ENERGY SAVING, THE LEASE IS PAID
Other than the traditional purchase process, it is possible to receive our products by operative rent. It means that, given the financial approval, it is possible to stipulate upon a rental agreement of 24 months without any advance payment other than the regular monthly ones.
In the end it is possible to ransom the goods at the price agreed in advance. Thanks to the efficiency of the Allusky systems, the monthly payment is comparable to the energy saving. The money saving then goes on.
Example of installation for a small workshop
4.000 hours/year – 0,18 €/kW
| | | | |
| --- | --- | --- | --- |
|   | Annual usage | Annual cost | Annual saving |
| Photon 400W | 19.200 kWh | 3.456 € | – – – |
| Allusky Hangar | 7.200 kWh | 1.296 € | 2.160 € |
Monthly saving: 180€ x 24 months – Saving equals to rental cost
Monthly payment: 190€ x 24 months – Entirely deductible as a cost
This offer is subject to the approval of the financial institution
The LED Allusky lighting systems are guaranteed by the certification ISO 9001 and find benefit in the quality process required by certification ISO 14001 to improve the company activities even in a matter of the environment protection. Other certifications like UNI EN 1090 and ISO 3834-4 and SOA, contribute to strengthen the quality proposed to our customers. The company is supplier of the USA government with NCAGE code AH974 and DUNS No.564748494