There are many types of LED chips, some are designed to guarantee solid lighting performances during time and other to satisfy the necessity of a sporadic and economic illumination.
Every Allusky solution is equipped with the best LED chip selection.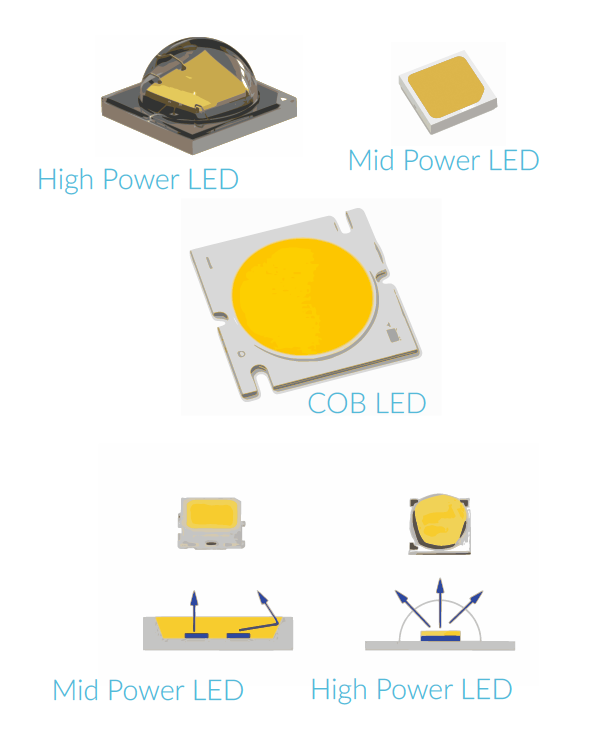 1 High Power LED: better durability, stable flux over time thanks to the ceramic base. The best available resource for high power lamps. Allusky uses High Power LED solutions.
2 Mid Power LED: Low power applications, realized on plastic base. Very cheap LED, but with low stability over time. It is not possible to control the photometric results in a precise way
3 COB LED (Chip-On-Board). Economic and miniaturized solution. It cannot dissipate much energy in a little space, so it has a poor stability over high power
The capacity of dissipation of the energy produced is fundamental to guarantee the correct system functioning. Low internal temperatures increase the performances and durability of the lamp.
The higher is the current and the greater is the lighting flux on each chip. High currents decrease the cost, but also the lamp quality and durability.
The high efficiency Allusky solutions are equipped with redundant chips and a current inferior by 60% in relation to the maximum.